International Recruitment Agency in India for Saudi Arabia, UAE & Qatar
Welcome to ARGC Manpower Consultant in India
Al Razzaq Group of Companies (ARGC) was founded in 1974, a leading Overseas Recruitment Agency, Approved & Recognized by the Ministry of External Affairs, an ISO certified Overseas Recruitment Agency, having our own Saudi Consulate card for recruitment and deployment of Indian workers mainly in Saudi Arabia, Kuwait, UAE, Qatar, Oman, South East Asia & European Countries.
We are headquartered in Nariman Point, Mumbai, with associate offices in more than 10 cities in India, specializing in providing skilled and unskilled workers from India, Nepal, Bangladesh, Sri Lanka and other South-East Asian Countries for Middle East countries . For instance, we cater to more than 90 sectors, we specialize in Construction, Oil & Gas, Petrochemical, EPC, Hospitality, Healthcare, and Manufacturing Industries, which make us the Top Overseas Recruitment Agency in India and Best Recruitment Agency for Saudi Arabia.
As a result, with over 4 decades of experience in Overseas Recruitment, we assure you to recruit qualified candidates having vast experience in their respective fields. We have good reputation in Consulates, Medical Centers, Airlines and Emigration Department, which expedite our recruitment process and deployment formalities, in conclusion, making us the best recruitment agency in India.
We providing quality manpower in the field of EPC, Civil Construction / Road Construction / Cement, Mechanical, Electrical, Hotel, Manufacturing, Oil & Gas / Refinery / Power Plant, Electro-Mechanical , Heavy Equipment and Engineering, IT & Telecommunication, Automobile, Shipping / Shipyard , Shipping / Shipyard, HVAC & Refrigeration, Water Treatment / Power Plant, Catering & Hospitality / FMCG / Dairy, Furniture & Security to Middle-East, South East Asia, Europe & Balkans region.
Civil / Electrical / Mechanical Category:
Supervisor, Draftsman, Duct man, Foreman, Time Keeper, Steel Fixer, Electrician, Plumber, Welder, Rigger, Scaffolder, Carpenters: Finishing/Shuttering. Mason: Brick/Block/Marble/Chips/Plaster/ Ceramics Labor, Gypsum Mason Drafting Technician and other administrative staff. Operators: excavator, Galvanizing Machine Operator, Gas Turbine Mechanic, Safety Engineers, QA/QC Engineers, Drilling Engineers, Foreman/Supervisors, Operation/ Technicians, Welders (GTAW/ SMAW/FCAW/SAW), Sheet Metal Fabricators, Instrument Technicians ,Tube Fitter Tray Fitter ,Cable Jointer, Cable Puller ,Pipe Fitters, Pump Skid Engineers. Heavy Equipment Operator, Forklift Driver Operator, Shovel Operation Driver, Trailer driver, Cantilever Crane Operator, Concrete Mixer Operator, Crane Operator, Die Casting Operator, Boring Machine Operator, Drilling Worker (Roustabout), Fiber Drying Oven Operator, Industrial Maintenance Mechanic etc.
International Recruitment Agency
ARGC Manpower is one of the best recruitment consultants in India for Overseas Recruitment of manpower from India.
We are the ultimate all in one solution for you, that partner with global clients to provide them with the best talents from India.
Therefore, hiring the best Indian workers which suit your need through our crystal-clear recruitment process, which eases up your employee search in India. Hence, we are known as one the leading overseas recruitment agency and manpower consultant firm in India.
Highly qualified, professional HR consultants with several years of training and experience manage the recruitment for India and Gulf.
Their skill, ability to gauge the requirements of the client, achieve the goal to the fullest satisfaction of the client is the basic aim of our organisation force.
Along with an extensive database of professional Indian workers with several years of experience in India, Gulf & South East Asia, our smart, systematic & streamlined methodology of recruitment.
ARGC Recruitment Expertise
ARGC Recruitment Expertise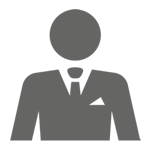 Manpower Consultancy
Simply, we supply temporary and permanent staff to Industry and Commerce. Our belief is that a good recruiter can take a job description and company culture and match it with a CV and an individual's personality. "Recruitment is Recruitment, is Recruitment!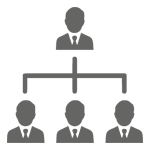 Recruitment Agency
As a result, "We do what we say we are going to do when we say we are going to do it." For instance, nothing is worse when a service provider does not deliver. At times the request can be difficult to achieve, this is when honesty and a positive approach is required, and we aim to do both. Our culture is to under promise and over deliver.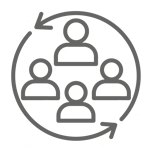 What makes us different?
Our Values
Entrepreneurship
Our Approach & Methodology
Professionalism
Sustainability
Integrity
Passion
Superior Customer Service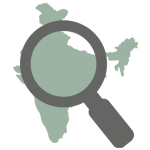 Why recruitment from India?
Abundance of Skilled workforce
Competence
Honest & Hard Workers
Adaptability & Flexibility
Ambitious & Motivated
Faster Deployment
Cost Effective