Overseas Manpower Recruitment Company in India
Welcome to ARGC Manpower Consultant in India
Al Razzaq Group of Companies (ARGC Manpower Consultants) was founded in 1974 is a leading government recognized Overseas Manpower Recruitment agency which is duly registered & approved with the Ministry of External Affairs (MEA), India – vide Registration No: License No: B-0033/ MUM/ PER/ 1000+/5/5671/2001 (Validity 29th August,2022) for recruitment of Indian manpower around the globe.
We are engaged in providing Indian manpower (Skilled -Unskilled) for our overseas clients for any type of project located anywhere around the globe. ARGC Manpower Consultants is situated in the heart of the business capital of Mumbai at Nariman point, alongside Embassies and Consulates, operating from our Head office in Mumbai – India.
Overseas Manpower Consultancy by ARGC
ARGC Manpower is the best recruitment consultants in India for Overseas Recruitment of manpower from India. We hire best talents that suits your need through a diverse recruiting process. We ease up your Executive search in India and hence we are known as the best manpower recruitment firm in India. We are the ultimate all in one solution for you, Manpower consultants in India, HR consultants, Head Hunter, Manpower recruitment, International recruitment agencies, Foreign recruitment agencies, Gulf recruitment agencies, Manpower agents, Manpower firm, Human resource agency, Overseas recruitment agency, recruitment firm and placement consultants that partner with global clients to provide them with best talents from India.
ARGC - Overseas Recruitment Agency
Our company is managed by highly qualified professional Human Resource consultants with several years of training and experience both in India and abroad. Their skill, ability to gauge the requirements of the client, commitment to work and determination to achieve the goal to the fullest satisfaction of client is the basic aim of our organization force, along with extensive data base of professional Indian workers with several years of experience in India, Gulf & South East Asia, our smart, systematic & streamlined methodology of recruitment, with our replacement guarantee of 90 days, ensures that the clients projects is our "Highest priority".
ARGC Recruitment Expertise
ARGC Recruitment Expertise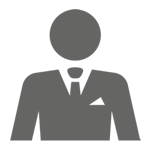 Manpower Consultancy
Simply, we supply temporary and permanent staff to Industry and Commerce. From Cleaner to Design Engineer or Operations Manager, our belief is that a good recruiter can take a job description and company culture and match it with a CV and an individual's personality. "Recruitment is Recruitment, is Recruitment!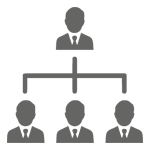 Recruitment Consultant
"We do what we say we are going to do, when we say we are going to do it." There is nothing worse when a service provider doesn't deliver. At times the request can be difficult to achieve, this is when honesty and a consultative approach is required, and we aim to do both. Our culture is to under promise and over deliver.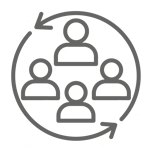 What makes us different?
Create partnerships with a consultative approach.
We pride ourselves on our professionalism & honesty – but you are the judge & jury of that!
Realise that we have two ears and one mouth and therefore listen, really listen.
Welcome ethical and legislative audits from customers and government/governing bodies.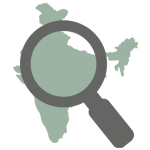 Why recruitment from India?
All of the professionals we recruit for you are under "ARGC GUARANTEE" which means ARGC GUARANTEES a cost-free replacement, if the candidate is found medically unfit, professionally incompetent or otherwise unsuitable for the hired job.